How can you tell when work issues arise as a result of poor mental wellbeing? What do people really need in order to bring their best to work? And if you're reading this, perhaps the pivotal question – how might increased mental health awareness have a tangible impact upon general performance at work?
Truth is, it's a journey. There's still stigma around mental health, and the goal – to make good mental health a mainstream issue – has some way to go.
Small changes in thinking and understanding can have a significant impact over time
Ensure that colleagues who experience mental health problems will not have to confront the kind of stigma at work that we know remains prevalent in wider society
We can raise awareness of mental health, its various conditions and causes, and supplement the conversation with practical guidance and preventative tools
Open to Growth offer a range of accessible and informative seminar introductions that initiate and support a workplace conversation.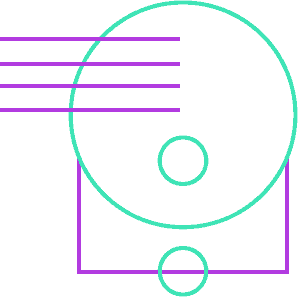 Offered in a relaxed and open manner, these courses present a chance to throw some light on issues that affect us all.
Please get in touch to discuss how we would be able to bring a constructive conversation to your workplace.
 Available both on and offsite, sample topics include:
Understanding and enhancing your mental health  
Reducing personal workplace stress
Developing effective communication
Managing transitions (e.g. relocation adjustment)
Understanding and overcoming phobias (e.g. flying)
Emotional intelligence and resilience training